Fast, Furious, and Finished!
Then Caleb silenced the people before Moses and said, "We should go up and take possession of the land, for we can certainly do it." Numbers 13:30
At this delicate time in the history of the Israelite escape from Egypt, 10 of 12 leaders sent in to explore began to doubt the possibility of really conquering the Promised Land. Joshua and Caleb saw the same fruit and the same giants as the other 10 spies who doubted, yet these two men were filled with faith and courage! The cowardly and unbelieving 10 incited the 2 million people of God to rebel against Moses and the Lord. Faithlessness spread throughout the camp like wildfire and fear led them to contempt and rebellion. They literally no longer believed in their God who rescued them with the 10 plagues and the miraculous parting of the Red Sea! Satan was fast and furious in working his evil and thus finished off an entire generation of Israelites in one fell swoop!
So what were the differences in the heart of Caleb and Joshua that made them so distinct from the other 2 million Israelites? After a 2 mile run in 100 degree weather or a crazy awesome volleyball match in which you finally win on a spike you had been waiting for since the beginning of the game something deep inside is calling out. You do not have to hope for it, pray for it or "hope it happens"…it is just there. There is an unceasing desire in your body that screams out from each cell and leads you to the Gatorade or the ice cold water fountain! It is thirst…the longing to be replenished and revived is what drives you. It is the same spiritually. There is a thirst in each of us that God created that is natural and necessary and it is the distinguishing mark of a true follower of God…not that they have thirst for God but that they recognize it and truly turn to God to be filled. The first difference is recognizing this need as the two faithful spies did.
As a deer pants for streams of water, so my soul pants for you, O God. My soul thirsts for God, for the living God. When can I go and meet with God? My tears have been my food day and night, while men say to me all day long, "Where is your God?" These things I remember as I pour out my soul: how I used to go with the multitude, leading the procession to the house of God, with shouts of joy and thanksgiving among the festive throng. Psalm 42:1-4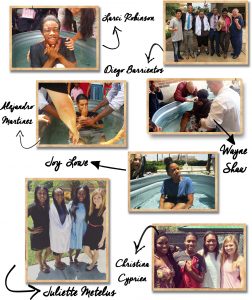 The second issue is found in Revelation 12:12b, 17 But woe to the earth and the sea, because the devil has gone down to you! He is filled with fury, because he knows his time is short…Then the dragon was enraged at the woman and went off to make war against the rest of her offspring- those who obey God's commandments and hold to the testimony of Jesus. Bottom line- Satan is furious and we are really nice! It is time for the men and women of God to become forceful fighters who turn to God to win the battle and thus find the WILL TO WIN! There needs to be a fury toward our sinful natures and a dogged determination to overcome the world with our love for the Lord and our passion to live out His will no matter the cost! What are you willing to change today to be forceful and furious for God and His church?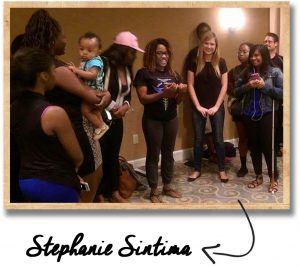 Finally, we must become imitators of our Lord. Jesus was and is a finisher! He replied, "Go tell that fox, 'I will drive out demons and heal people today and tomorrow, and on the third day I will reach my goal' Luke 13:32 Nothing held Jesus back…he is a finisher. "My food", said Jesus, "is to do the will of him who sent me and to finish his work" John 4:34 We must imitate this heart in order to get the job done in our generation…otherwise the Lord will look to the next generation just like he had to do in Moses' day. Let us be the generation that does his will!
Several challenges are at hand and we are being called in faith, to make it happen!
We are calling all disciples to fast several times a month for family, fruit and finances
Each member give $100 toward the Thanksgiving Special Missions by August 28
Raise a total of $53,000 up to $60,000 by November 27 for Missions
See 10 amazing people added to our number each and every month
Brothers and sisters, we are in a delicate time in the history of our movement, our congregation in Orlando and as God leads us to more and more battlefronts in more and more cities around the globe…so, let us too become like Jesus and begin to be fast, furious and finished!
He stoops down to make us great,
Matt Sullivan