Good News From Around The Kingdom
March 31, 2013
Chris Broom of the OC Region: Today we announced that after the 2013 Global Leadership Conference in August, we will be sending Joel & Courtney to lead the Syracuse International Christian Church! Like Ricky & Coleen Challinor, Joel will return to lead the church that he was baptized in as a teen! Over the years, the Syracuse disciples have sacrificed so much for God's movement, and we affectionately call this congregation – "The Little Church That Could!" We are so thrilled to send this amazing church a couple like Joel & Courtney, in whom we are so confident that they'll take the church to heights never before seen in Syracuse! While I will personally feel the loss of Joel's partnership on a daily basis, I know this is what the Kingdom of God is all about – sending "our very best" "into all the world!"
Tyler & Shay Sears – Dallas Mission Team Leaders: "Will you not revive us again, that your people may rejoice in you?" (Psalm 85:6) We would like to formally announce the initiation of the Dallas/Ft. Worth Remnant Group in July 2013! According to Wikipedia, with almost 7,000,000 in population, Dallas/Ft. Worth is the fourth largest metropolitan area in the United States and home to twenty Fortune 500 Companies! There are 36 colleges and universities: most notable are University of Texas – Arlington, University of Texas – Dallas, and Southern Methodist University. As well, the city boasts one of the best economies in the USA, making it a vibrant place for employment!
The Dallas/Ft. Worth Remnant Group will be led by our dear brother and friend Tim Power of Boston! Several other disciples from the SoldOut Movement will be joining him including the Ramirez family of Washington DC! Other disciples from our former fellowship have already contacted us, as they so badly desire to "revive again" their heart for God, His movement and His mission of "making disciples of all nations!"
Our plan is for the Dallas/Ft. Worth Remnant Group to "set aside" their weekly collection to "off-set" all the costs of the official planting. Then, Lord willing with the necessary funds in hand, we (Tyler & Shay) will join them in either December 2013 or April 2014 with the rest of the mission team, thus formally planting the Dallas/Ft. Worth International Christian Church! If you have any interest in being part of this incredible team, or you are a remnant disciple with an interest in joining us, please contact us! (Tyler Sears – 626.991.8243 / tylerksears@gmail.com, Shay Sears – 626.253.0764 / shayvloet@gmail.com) In the meantime, please pray for this momentous effort and check out the Dallas/Ft. Worth International Christian Church website: www.dallasicc.net! And to God be all the glory!
Now more news around the globe…
NEWS FLASH! Raul Moreno of Sao Paulo: "At the present time there is a remnant chosen by grace!" (Romans 11:5) God's plan has always been to gather His faithful remnant, so that God could bless the earth with the knowledge of Him! (Isaiah 11:9-12) In 1987, the Sao Paulo (International) Church of Christ (ICOC) was planted. By 2001, this vibrant congregation numbered 3,200 disciples with an attendance of 5,000, as well as having planted six other ICOC congregations around Brazil!
However, at the "Unity Meeting" in LA in November 2002, the ICOC returned to a more "Mainline Church of Christ theology" abandoning the Biblical teachings of Kip McKean upon which the ICOC (Boston) Movement had been built such as discipling, a central leadership and Jesus' vision of the evangelization of the nations in this generation. In fact, the return to Mainline theology was so complete that the Sao Paulo International Church of Christ changed its name to the Sao Paulo Church of Christ! Also vividly underlining this damaging departure to Mainline theology, the Porto Alegre (Brazil) ICOC was totally disbanded when her leaders told the members to go to a Mainline Church of Christ.
In February 2003 just three months after the "Unity Meeting" where the ICOC Central Leadership was dissolved and called "unbiblical," the Kreite Letter became the match that set-off an explosion of bitterness throughout the world in "what was left of the ICOC." So, not only did the former Sao Paulo ICOC Church fall to 800 members, but they became autonomous and most who stayed grew "lukewarm." Then a short time later, its 12 sectors separated and became autonomous from each other as well!
One of those sectors – the East Sector – became the Artur Alvin Church, which was led by Renato & Maria Jose Tria. Since Renato has always believed that there needed to be "a movement" to evangelize the world, it is not surprising that certain leaders in the Sao Paulo Church of Christ tried to fire the Trias, but "Renato's" congregation stood by him! Then, a little over two years ago, Renato reached out to Kip on Facebook! From that time, Kip, Lynda & I have studied the Scriptures with the Trias about God's remnant through the centuries.
So it was very exciting last week when Renato & Maria Jose courageously called their whole church of about 90 "on the roster" to join God's new movement! Although this was their membership on paper, only about 40 were attending Midweek Services showing its true membership. Unfortunately, the Financial Board did not want to be called back to "total commitment," and they opposed Renato by coming to the front and speaking out loud to the church after Renato made this announcement last Sunday! For the last eight days, they have conjured up terrible lies about Renato's & Maria Jose's characters, and have "poisoned" many in the church. (Acts 14:2)
That said, for us in the Sao Paulo International Christian Church, today was historic as Renato & Maria Jose Tria officially joined God's Modern Day Movement by placing membership along with five other courageous souls! The Trias are "heroes in the faith" throughout Brazil, as they have been in the fulltime ministry for 15 years! God used them to plant the Recife (Brazil) ICOC Church; to lead the Belo Horizonte (Brazil) ICOC Church to over 500 disciples; as well as leading various sectors in the Sao Paulo ICOC Church!
Sunday was amazing! The group that came from Renato's congregation was so happy! One of the mothers told me that she felt like how she did the very first time she came to church! Renato & Maria Jose were happy too! We gave them a huge basket of fruit saying that they will see much, much more fruit to come! Pray because at this time we are "counting the cost" with each disciple from Renato's church, who wants to place membership in the next few weeks! Truly, God is gathering His remnant!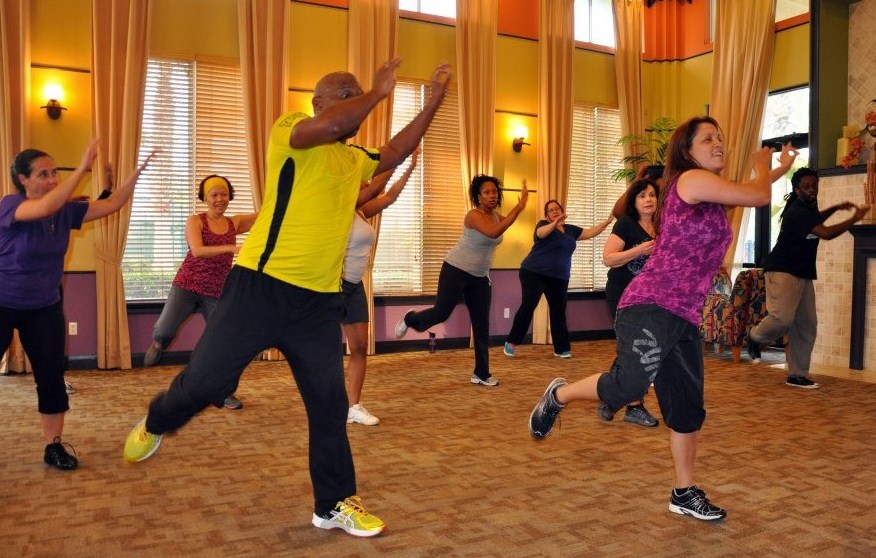 Maria Franklin from Chicago: "Now He who supplies seed to the sower and bread for food will also supply and increase your store of seed and will enlarge the harvest of your righteousness." (2 Corinthians 9:10) God is indeed increasing the storage of seed for us to be able to supply an incredible harvest for our 15X World Missions Contribution! This week, God enabled us to raise over $3,000 with only 37 disciples on the "tagging field!" Of special note, our dear sister Katie was working hard, when a "good Samaritan" approached her on foot and wrote out a check for $200 on the spot! Amazing!
Now more good news from the AMS Ministry… This Sunday, we had a visitor named Kiera, who participated in this year's American Idol! Kiera not only loved the service, but studied the Bible right afterward! At our Thursday Open Mic Night, we had amazing performances, and to God's glory, there were more visitors than disciples! Lastly, Theo, who co-leads the AMS Ministry, was met on the street by an influential director of many productions, who has worked with Tyler Perry and Tom Hanks. While talking with Theo, Walt offered him a role in one of his upcoming productions! Pray for God to open up many more doors for Chicago's AMS Ministry!!!
Michael Williamson of London: Our new campaign entitled, Changing Lives 2013 has begun to move hearts here in LONDON. Before he was a disciple, Jamal Raoul, at one point had no faith in God, sold and used heavy drugs, alongside living in a pretty run down squat – typically a building or home taken over by the homeless. Thanks to the efforts of the Campus Ministry, he became a sold-out disciple and is currently an Intern!
We approached local businesses asking for support and donations to help the London Church hire more young people needing mentoring support and direction not to mention severe cases like Jamal. One business has donated clothing that we are selling, other businesses have requested we stop by and collect donations, and this Saturday we raised about $500 on the street in just a few hours of shaking buckets! Of course our most hardworking bucket shaker Saturday was Jamal highlighting his gratefulness at being "forgiven much!" (Luke 7:47)
However, God taught us all a lesson at the end of our campaign. A homeless man approached us asking for money… I reluctantly gave him the change in my pocket as did all the other disciples, which to be honest had me feeling a little unsettled. He then approached everyone in the Burger King requesting money. After collecting from everyone, he proceeded to walk out… but he put ALL that he collected in one of the brothers buckets! Pray for us as we are counting the cost with two UCL students – one studying Law and another studying Medicine!
Andrew Smellie of New York City: After an excellent service featuring George & Angelica Grima of Paris who shared for contribution, we had our first-ever AMS (Arts, Music & Spoken Word) Showcase to raise money for missions! The best performers of our monthly "Open-Mic" sessions performed to a packed house, featuring singers, dancers, poets, instrumentalists… disciples and invited non-disciples! In a word, it was fantastic!
The closing song was sung powerfully by our sister Erica Felder, who sang a "remake" of the recent Academy Award-winning James Bond theme song, Skyfall, (co-authored by Jonathan Pedican) calling people to "not fall" as "we save the world together!" This event was so powerful that people came off the street to hear what was going on! As God would have it, two girls from Paris, France came in, were introduced to the Grimas, and discovered that one of them lives nearby to where the Grimas live in Paris! They are now excited to come out and visit our sister church there! Truly, New York City has got talent!!! And to God be all the glory!
Dearest Brothers and Sisters, Jeremiah 23:3-4 is being fulfilled again in our day! "The Lord declares, 'I myself will gather the remnant of my flock out of all the countries where I've driven them and will bring them back to their pasture, where they will be fruitful and increase in number. I will place shepherds over them who will tend them and they will no longer be afraid or terrified nor will any be missing!'"
So exciting this month are the many "veteran" remnant disciples that God has gathered from the nations into His new movement: Mike & Dena Sanicola placing membership in DC and becoming a fulltime couple on the Denver Mission Team; Chris Bryant, one of the most dynamic preachers in our former fellowship being restored; and Renato & Marie Jose Tria and the incredible Brazilian remnant disciples joining us in Sao Paulo! Let us pray that "they will be fruitful and increase in number" as they in turn help our Father bring all the remnant from "all the countries" into His new movement so that none "will be missing!" And to Him be all the glory, honor and praise! Amen!
Much love,
Kip McKean