Snatched From The Fire
February 17, 2013
Jude vs. 20-23 But you, dear friends, build yourselves up in your most holy faith and pray in the Holy Spirit. Keep yourselves in God's love as you wait for the mercy of our Lord Jesus Christ to bring you to eternal life. Be merciful to those who doubt; snatch others from the fire and save them; to others show mercy, mixed with fear- hating even the clothing stained by corrupted flesh.
I am one of those who have been snatched from the fire of a life without God; still smoldering, ashes on my back and singed hair on my head. Only by the incredible grace of God and the love of men that God put in my life did I become a disciple. Without men risking their lives for me and without Jesus on the cross- I would have certainly been lost to the flames. Prayerfully this article will challenge you with four points on being snatched from the fire.
SNATCHED FROM:
---
 1. FUTILITY Genesis 19:1-14
This world is a mess. Are you caught up in it? Like Lot are you becoming more and more worldly or are you radically changing it? Why did Lot even go to this city after he parted ways with Abraham?  Genesis 13:11-13 So Lot chose for himself the whole plain of the Jordan and set out toward the east. The two men parted company: Abram lived in the land of Canaan, while Lot lived among the cities of the plain and pitched his tents near Sodom. Now the men of Sodom were wicked and were sinning greatly against the LORD. He knew it was a grossly ungodly city and yet went there with no mission but to be part of the landscape. If you are a disciple of Jesus, why are you in your city? Is it like Sodom- grossly ungodly?
Have you succumbed to the pressures of futility and yet still call yourself a Christian? If so- you need to be snatched from futility! A life free of futility is the call of discipleship from Jesus, a life of purpose and hope. James 4:4-10 You adulterous people, don't you know that friendship with the world is hatred toward God? Anyone who chooses to be a friend of the world becomes an enemy of God. Or do you think Scripture says without reason that the spirit he caused to live in us envies intensely? But he gives us more grace. That is why Scripture says: "God opposes the proud but gives grace to the humble." Submit yourselves, then, to God. Resist the devil, and he will flee from you. Come near to God and he will come near to you. Wash your hands, you sinners, and purify your hearts, you double-minded. Grieve, mourn and wail. Change your laughter to mourning and your joy to gloom. Humble yourselves before the Lord, and he will lift you up. This verseis ace hardline on being a friend of the world. If that is who you are- you are an enemy of God! There is never enough sin for us to indulge in, we always want more and so have to enter our cities with purpose.
As a young Christian, I was faced with a tough challenge. My boss called me into his office and told me I had to stop talking to customers and the other workers about God and my church. I knew this could mean my job, so I thought and silently prayed. I lifted my head and said, "No- I can't do that. I tell you what, if you get all the guys to stop talking about how many women they slept with and how drunk they got last night then I will stop talking about God and my church." He simply said, "Never mind." I kept on talking and helped five of my friends become disciples that year- God blessed amazingly as I took a stand and was very distinct from the rest of my co-workers.
Emptiness is the way of the world, yet so often Christians get caught up in becoming more likeable and more bearable to those around them. Jesus was hated because of his radical stance on sin and the need for the world to be saved. Are these your convictions? Have your lost your heart for following Jesus? You need to be snatched from futility!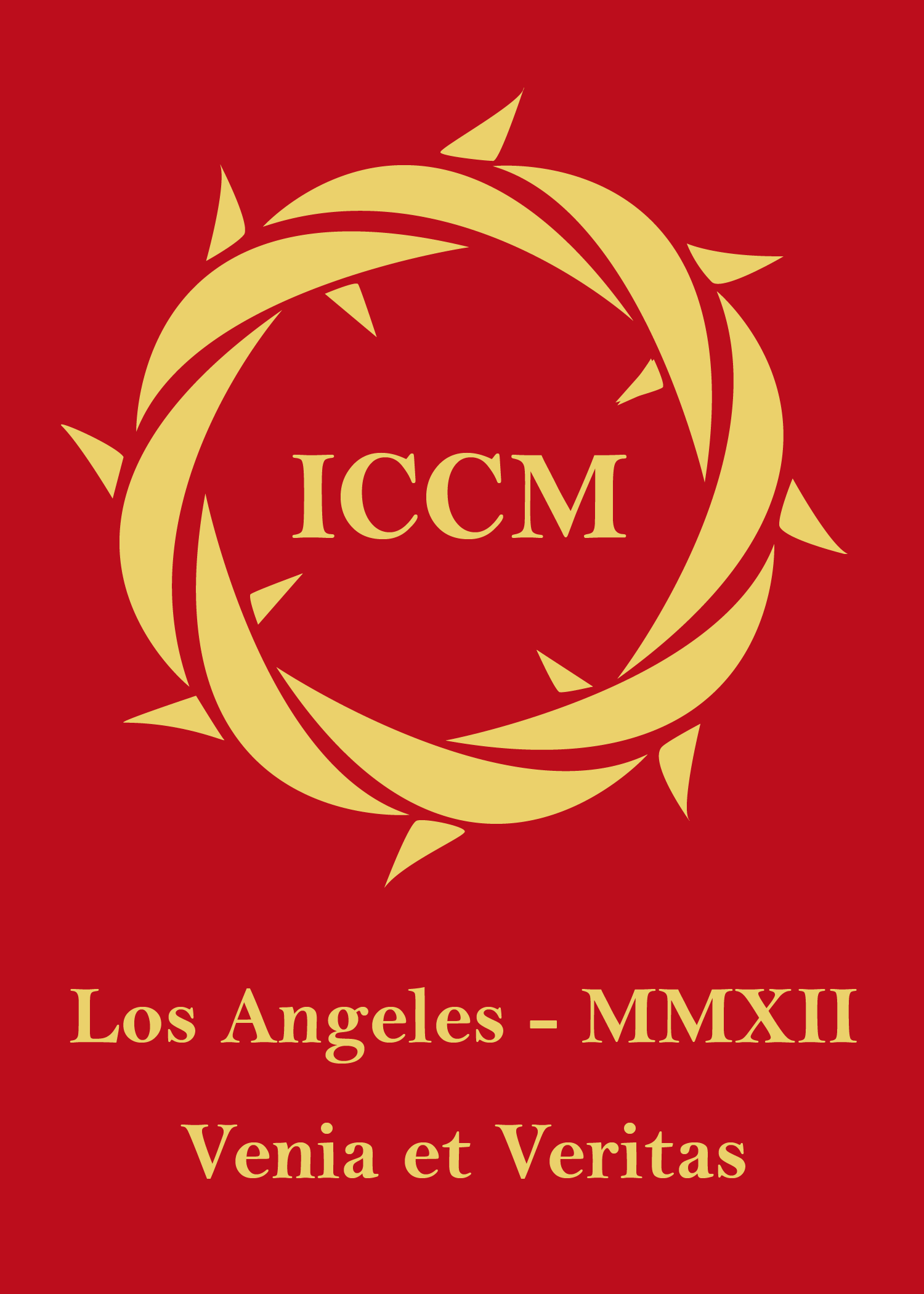 To Honor our Lord and Savior, the Motto for the ICCM is "Venia et Veritas" – Grace and Truth (John 1: 14)
2. INDECISION Genesis 19:15-26
 With the coming of dawn, the angels urged Lot, saying, "Hurry! Take your wife and your two daughters who are here, or you will be swept away when the city is punished." When he hesitated, the men grasped his hand and the hands of his wife and of his two daughters and led them safely out of the city, for the LORD was merciful to them. As soon as they had brought them out, one of them said, "Flee for your lives! Don't look back, and don't stop anywhere in the plain! Flee to the mountains or you will be swept away!" But Lot said to them, "No, my lords, please! Your servant has found favor in your eyes, and you have shown great kindness to me in sparing my life. But I can't flee to the mountains; this disaster will overtake me, and I'll die. Look, here is a town near enough to run to, and it is small. Let me flee to it–it is very small, isn't it? Then my life will be spared." He said to him, "Very well, I will grant this request too; I will not overthrow the town you speak of. But flee there quickly, because I cannot do anything until you reach it." (That is why the town was called Zoar.) By the time Lot reached Zoar, the sun had risen over the land. Then the LORD rained down burning sulfur on Sodom and Gomorrah–from the LORD out of the heavens. Thus he overthrew those cities and the entire plain, including all those living in the cities–and also the vegetation in the land. But Lot's wife looked back, and she became a pillar of salt.
 In this part of the story, the Lord hurried and Lot hesitated! Although the angels grasped their hands, Lot was indecisive about obeying the Lord's command and instead pleaded for a smaller city (not God's plan) due to fear. This indecisive action at first seems almost a good idea because the angels were willing to grant the request. But soon after, we see the affects as Lot's wife looks back. His faithlessness and fear led to indecisive actions, even disobedience to God's plan and ultimately the loss of his wife. With faithful decisions, we can lead people out of disastrous times. Let it be clearly stated: DECISIONS DEFINE YOU. Who you are and will be is determined by what you decide. Even today you may be wrestling with a decision like- do I keep talking to that person at work who is not a disciple…I am attracted to them but they have no interest in God or His church? Maybe you are wrestling with the decision to become a leader in God's church but you are scared and worried about really being able to lead. Possibly you are praying about the full-time ministry. Wrestle with God and live by faith so you are not pulled into "not" making a decision. Get snatched from indecision.
3. REVOLUTION Genesis 19:27-28
Early the next morning Abraham got up and returned to the place where he had stood before the LORD. He looked down toward Sodom and Gomorrah, toward all the land of the plain, and he saw dense smoke rising from the land, like smoke from a furnace.
Imagine the sadness Abraham felt as he looked down on the destroyed cities that he had pleaded with God to not destroy. All those who died lost their opportunity to walk with God and lost all chance to be part of God's revolution to save the world. Many of us have been snatched from the revolution! There will be revolution with restoration in our church and our churches if we are following Jesus. Without restoration of biblical convictions, a firm call from the pulpit to obey and an understanding that we are at war for our souls and the souls of men- we simply become another religious group without impact.
The talking and meetings the last ten years in our former fellowship have produced nothing but thousands of disciples who have pulled out of the war- out of the revolution. The destruction in our former fellowship has hurt so many and often the reaction is to quit. All of us who survived have lost dearly- our friends and family who walked away, decades old friendships and seeing the miracles of God no more. But will you quit and keep discussing without change?
On March 23, 1775, one of our founding fathers, Patrick Henry addressed the House on the ensuing war. The men had been discussing revolution for years and had even denied that Britain was a threat. Yet, even as he spoke, there were ships in the harbor with soldiers bent on beating the Americans into submission! They were already at war. So many still wanted to hear peace, peace, but there was none! He simply finished his speech with the clarion call: "Give me liberty or give me death!" Henry was willing to die to keep the revolution alive. The same is true in our day. We are watching as church after church is dying or dead and members are disillusioned, destroyed, dejected or without hope. Now is the time to snap out of the fog and realize many have been snatched from the revolution. Jesus was and always will be a revolutionary and our churches must follow him as we restore biblical convictions that will rescue us and this lost world!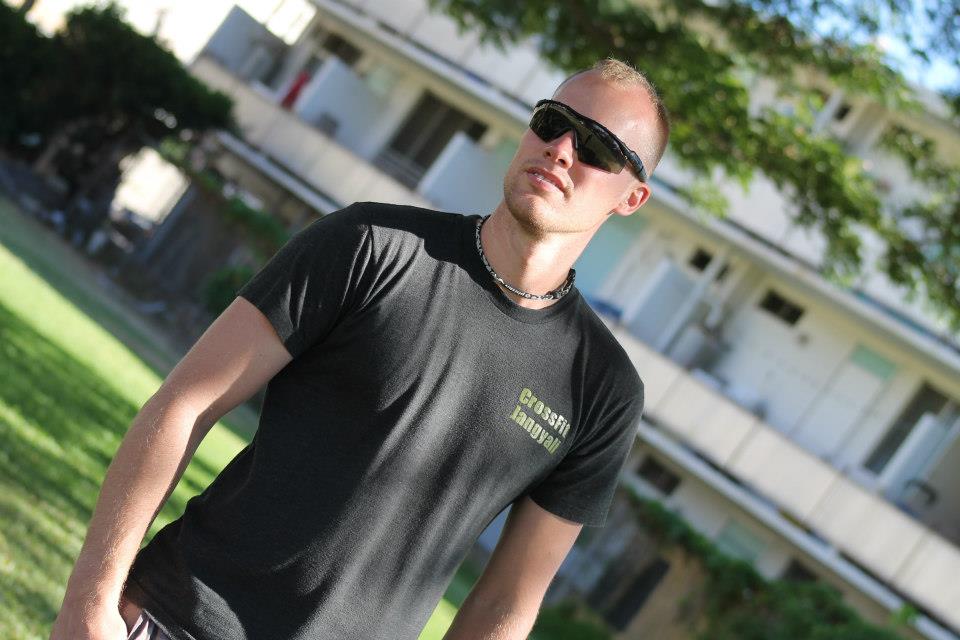 Brady Vaughan, coming all the way from Honolulu, Hawaii, placed membership!
4. EXTINCTION Genesis 19:29

So when God destroyed the cities of the plain, he remembered Abraham, and he brought Lot out of the catastrophe that overthrew the cities where Lot had lived.
How can you and I be snatched from extinction? By teaching and living Jesus' plan. Each disciple must be taught to obey, then in obedience, must make disciples who make disciples who make disciples…
So often we have heard that focusing on your family will save your children. But we cannot forget that our children will become just like us. If we are not in love with God, walking with him and pouring out our lives to imitate him; our kids will not either. Do not be fooled. You will become a dead end Christian to the lost and to your family if you do not walk with the Lord and live the life he called us to. Isaiah 26:8-18 is a song about how grateful the Israelites were for God. They praised him, sang to him and were even "aware" of how much they needed him. But in verse 18 they realize all that was lip service because they gave birth to the wind. What they were called to do was "bring salvation to the earth and give birth to people of the world"… they did not, and were overwhelmed with the thought of extinction since the next generation would not carry on God's dream of bringing blessing to all nations as promised to Abraham. We are given an incredible dream to bring hope and healing of the gospel to all nations- starting in our own back yards! Without following God's plan, we will not be snatched from extinction.
If we are to be snatched from Futility, snatched from Indecision, avoid being snatched from Revolution and snatched from Extinction ( which spells FIRE) we will be able to understand God's plan for us as "he stoops down to make us great" Psalm 18:32-35 so we can bring hope to the world.
He stoops down to make me great,
Matt Sullivan